Iron (III) oxide nanoparticles
Fe2O3 in the α-polymorph is knwon as hematite and ia weakly ferromagnetic, red crystalline material commonly used as a pigment.
Ferric oxide is the main source of iron for the steel industry and it's the most stable iron oxide with a high resistance to corrosion, low cost, and it is also biocompatible, environmentally friendly and non-toxic.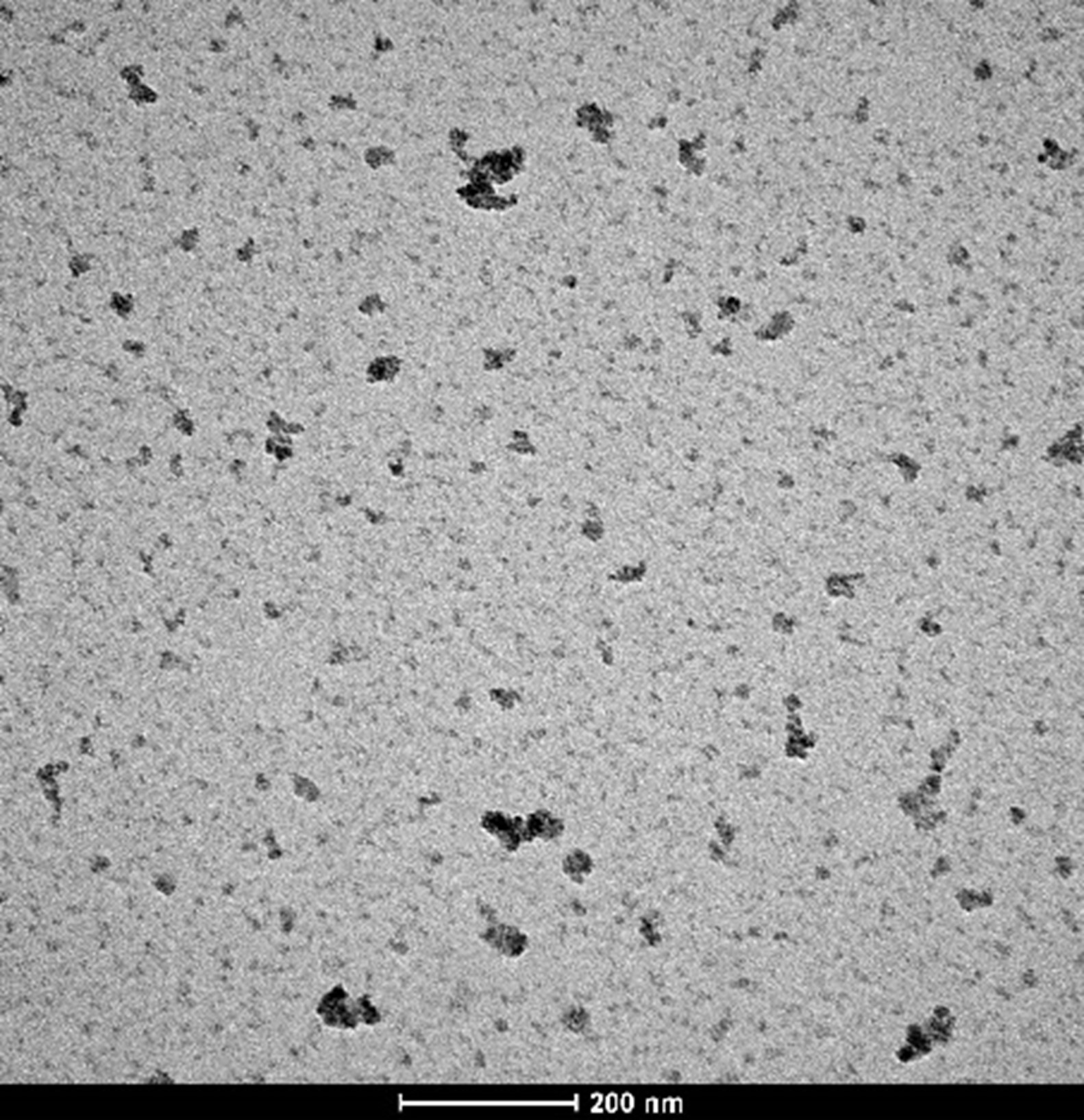 We at Particular Materials synthesize and supply nano Fe2O3 and we produce dispersions with excellent stability, monodispersity and fully disaggregated state.
Technical Information
Nanoparticle hematite is an interesting material for magnetic applications because, depending on the temperature and the structure, it can display antiferromagnetic, weak-ferromagnetic and superparamagnetic properties.
The unique superparamagnetic behavior of iron oxide nanoparticles allows them to be manipulated magnetically from a distance.
Please send a Technical Request to receive the Technical Data Sheet and MSDS for complete information.
The Fe2O3 nanoparticles are available in different sizes:
3.6±1.2 nm
5.4±1.2 nm
7.8±2.9 nm
70±20 nm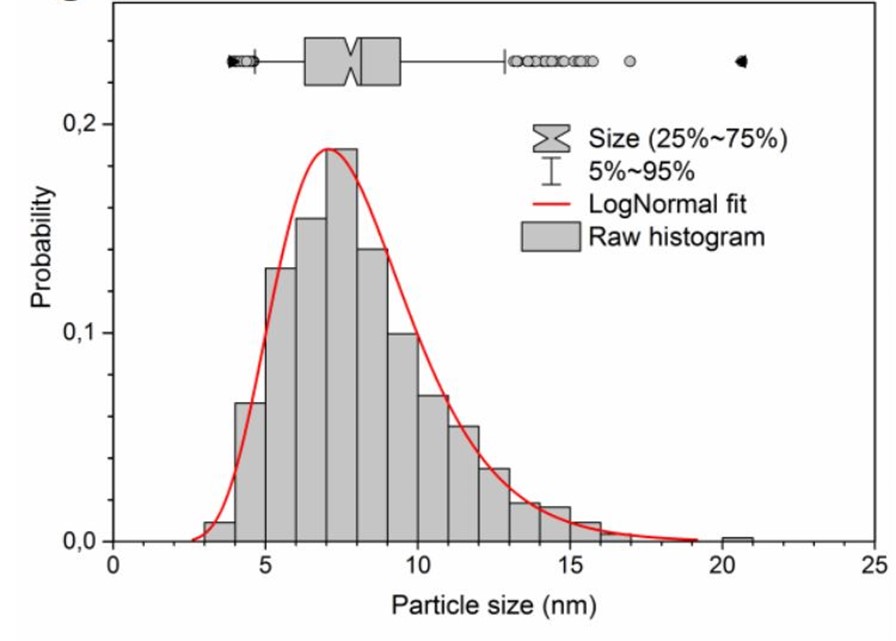 Typical concentration in water (weight):
Fe2O3 can also be provided as nanopowder.
Related Applications and Industries
Generally, the semiconductor properties of the hematite are extremely useful in solar energy conversion, photocatalysis, water splitting and the magnetic properties play an important role in different applications of health care.
Fe2O3 is biocompatible and therefore is one of the most extensively used biomaterials for different applications like cell separation, drug delivery in cancer therapy, magnetic induced hyperthermia, MRI contrast agent, immunomagnetic separation (IMC) and others.
Other key applications of iron oxide nanoparticles are as follows:
In magnetic resonance imaging to provide enhanced contrast at very low concentrations in the nanomolar range for studying tumors
As a targeted delivery vehicle and as a drug delivery coating for nanoscale anti-cancer drugs
As magnetic data storage
In coatings, plastics, nanowires, nanofibers, and textiles and in specific alloy and catalyst applications
As high-sensitivity biomolecular magnetic resonance imaging, magnetic particle imaging
As gene carriers for gene therapy
As magnetic sensing probes for in-vitro diagnostics (IVD)
Please send a Technical Request to receive the Technical Data Sheet and MSDS for complete information.
Pricing
Selected nanotechnology research articles
Synthesis, characterization, applications, and challenges of iron oxide nanoparticles. Attarad Ali, Hira Zafar, Muhammad Zia, Ihsan ul Haq, Abdul Rehman Phull, Joham Sarfraz Ali, Altaf Hussain. Nanotechnol Sci Appl. 2016
Magnetic properties of hematite (α-Fe2O3) nanoparticles prepared by hydrothermal synthesis method.  Marin Tadic, Matjaz Panjan, Vesna Damnjanovic, Irena Milosevic. Applied Surface Science, Volume 320, 2014, Pages 183-187.
Application of γ-Fe2O3 nanoparticles for pollution removal from water with visible light.  Z. Sheikholeslami, D. Yousefi Kebria, F. Qaderi. Journal of Molecular Liquids, Volume 299, 2020.
Evaluation of antibacterial and anticancer activity of green synthesized iron oxide (α-Fe2O3) nanoparticles.  Jumna Yoonus, R. Resmi, B. Beena. Materials Today: Proceedings, Volume 46, Part 8, 2021, Pages 2969-2974.
Rhombohedron and plate-like hematite (α-Fe2O3) nanoparticles: synthesis, structure, morphology, magnetic properties and potential biomedical applications for MRI.  Marin Tadic, Lazar Kopanja, Matjaz Panjan, Jelena Lazovic, Biljana Vucetic Tadic, Boban Stanojevic, Laurence Motte.  Materials Research Bulletin, Volume 133, 2021.